Caution Contains PCBs Contact Label
Caution Contains PCBs Contact Label
$5.29
/ Label
Quantity Pricing
| | | |
| --- | --- | --- |
| 1 | $5.29 | |
| 50 | $3.64 | Save 31 % |
| 100 | $2.20 | Save 58 % |
| 250 | $1.64 | Save 69 % |
| 500 | $1.46 | Save 72 % |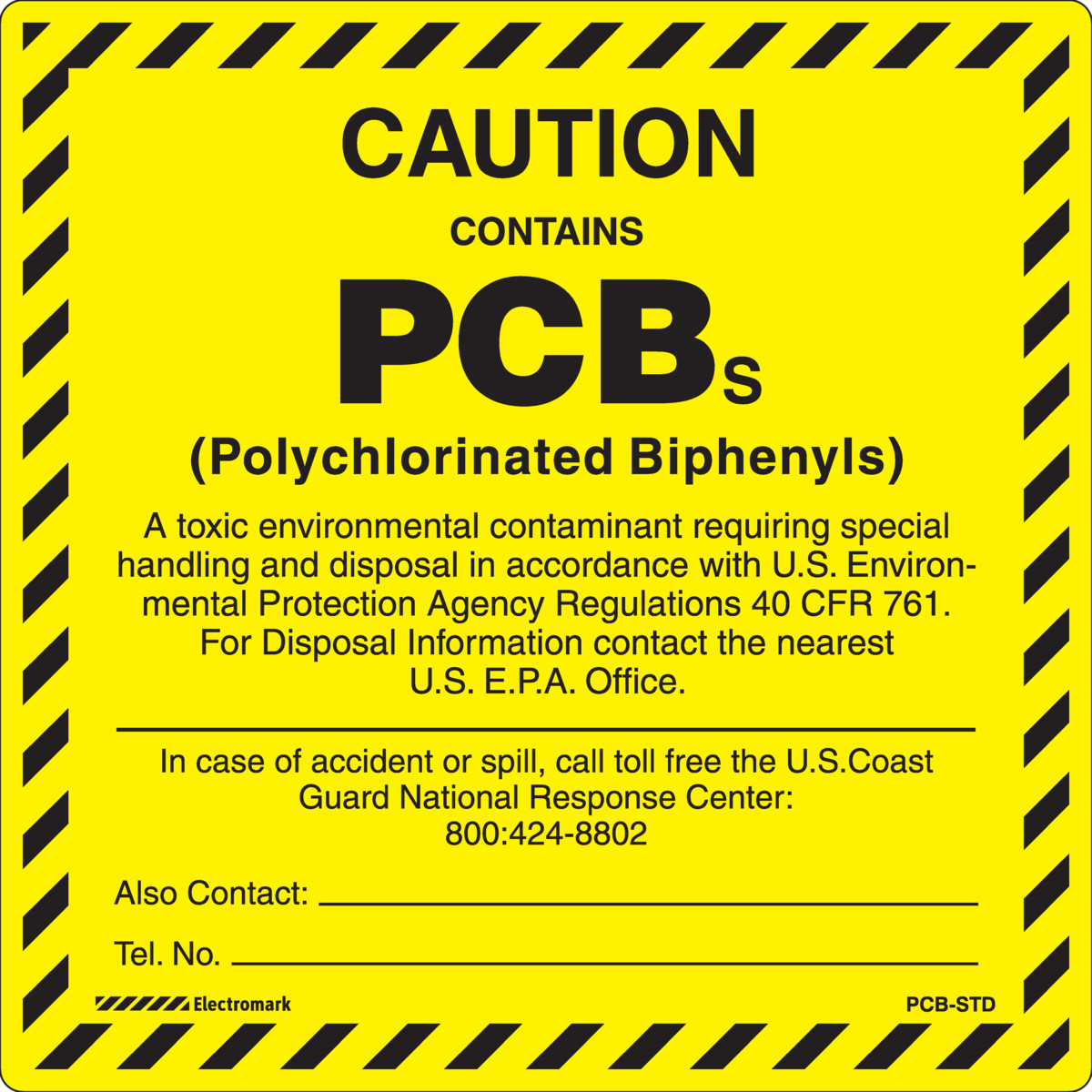 Adhesive Type
Application
Brand Name
Color
Country of Origin
Dimensions
ECCN (Export Commodity Control Number)
Height
HTS Code (Harmonized Tariff Schedule)
Laminated
Material
Material Properties
Product Number
PSPA Photoluminescence Class
Resistance Properties
RoHS Compliance Status
Shape
Sign Size (H x W)
Text Language
Text Legend
Thickness
UNSPSC
UOM
Width
Write-On Area?
Permanent Acrylic
Safety Identification
Brady®
Black on Yellow
Mexico
6 in H x 6 in W
EAR99
6 in
3919909900
Not Laminated
Polyester
Rigid
PCBSTD
Not Illuminated
Abrasion-Resistant, Chemical-Resistant, UV-Resistant
Compliant with Directive 2011/65/EU and 2015/863
Square
6" x 6"
English
CAUTION PCBS A toxic environmental contaminant requireing special handling and disposal in accordance with U.S. Environmental Protection Agency Regulations 40 CFR 761. For Disposal Information contact the nearest U.S. E.P.A. Office.
0.002 in
55121606
Label
6 in
Yes